Where Comfort Meets Convenience.
Welcome to OPERO Hotel Southkey, your sanctuary of comfort and professional hospitality located in the vibrant heart of the city. We focus on providing a remarkable experience by offering a combination of comfort, convenience, and a plethora of amenities tailored to suit our valued guests' varied needs.
OPERO HOTEL SOUTHKEY
At OPERO Hotel Southkey, we strive to deliver an experience that masterfully blends comfort, convenience, and professional service. We pay attention to the smallest details and provide thoughtful extras to transform your stay into a memorable experience.
We invite you to experience the perfect blend of comfort and convenience at OPERO Hotel Southkey, and we look forward to extending our warm hospitality to you.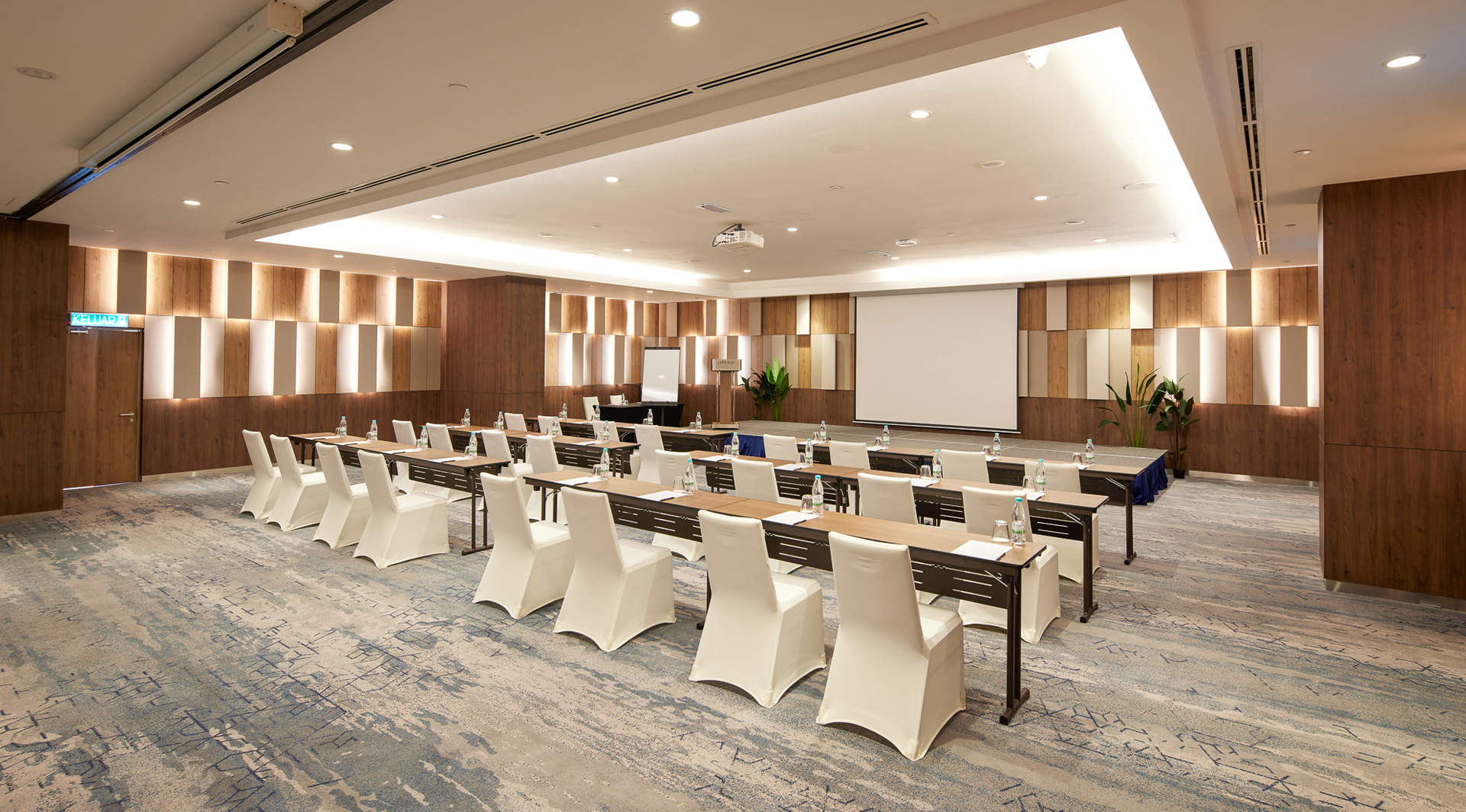 ROOMS & SUITES
OPERO Hotel Southkey proudly hosts 238 meticulously designed rooms, ranging from Superior, Deluxe, Premier to Suite categories. Each room offers a personal sanctuary of comfort coupled with modern amenities, such as complimentary high-speed Wi-Fi, to ensure our guests stay connected whether for work or leisure.
STRATEGIC LOCATION
Strategically situated near significant business hubs and the Second Link highway, we offer our guests, especially those travelling from Singapore, unparalleled convenience and accessibility. In addition, our location near top-tier shopping centres and abundant cultural attractions offers an expansive range of leisure opportunities.
Alex Tan
Suite & Oliva Cafe
Mr. & Mrs. Lee
Wedding Banquet
EXQUISITE DINING
Delve into the world of culinary delights at OPERO Hotel Southkey with our diverse dining venues. Indulge in a dining experience throughout the day at OLIVUA Cafe, our all-day dining restaurant. Unwind after a long day at the sophisticated CALIGO BAR and LOUNGE, or if you prefer a more exclusive dining experience, VERO PRIVAT, our private dining space, provides an intimate setting. To add a dash of vibrancy to your evenings, visit FLO BAR, an exciting space for relaxation and socialization.
EXCEPTIONAL FACILITIES
Beyond comfortable accommodation and exciting dining experiences, we offer state-of-the-art meetings and event facilities. The crown jewel of these spaces is our Grand Florius Ballroom, which can comfortably accommodate up to 450 guests, perfect for hosting large scale events, conventions, and grand celebrations.

Wellness and relaxation take center stage at our hotel's fitness centre and serene swimming pool. Maintain your fitness regimen or indulge in a calming swim amidst the hustle of the city.
Explore Luxury and Comfort at OPERO Hotel Southkey.
Discover a world of luxury and comfort in the heart of Johor Bahru at OPERO Hotel Southkey. Book your stay now for an unforgettable experience.